11 November, 2022
Four of Bunge's top female leaders share their views on empowering women and improving gender diversity.
To educate and motivate others and raise awareness about diversity and inclusion across the organization, global agribusiness and food company Bunge regularly arranges employee live chat sessions to hear about colleagues' views and personal experiences. In a recent session, a group of inspirational female senior executives discussed key issues including the characteristics of the leaders who motivated them, strategies to improve diversity and inclusion in our sector and advice for the next generation of female leaders.
The discussion featured Ana Nadalin, Senior Director, Digital office; Katherine Huang, APAC Commercial Director, Sharon Walbert, Vice President of Global Innovation; and Tyronna Capers, Director of Marketing.
1. Inclusivity Over Diversity
"There is a big distinction between a diverse environment and a diverse and inclusive environment. Inclusivity is what allows you to be your authentic self and bring your best value – diverse thinking – which ultimately leads to better solutions." – Tyronna Capers.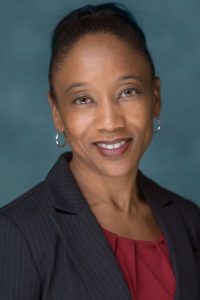 The panelists discussed how the need for diversity in the workplace ensures businesses can progress and are getting the most out of their workforce. Nevertheless, they considered inclusivity, in the sense of fostering flexibility to accommodate personal and work life, as a key element to allow women to open themselves up more.
They agreed that to address this in the sector, we must be more aware of our personal biases. As people naturally tend to gravitate toward someone who's more like themselves, this needs to be challenged at all stages, starting with hiring decisions.
2. Inspirational Role Models Set a Path
"There is a common thread to the women that I have worked with […] Most of them remain faithful to their core and the things that are important to them. Other than that, they will all have their own specific strengths and characteristics that will get them to succeed." – Ana Nadalin.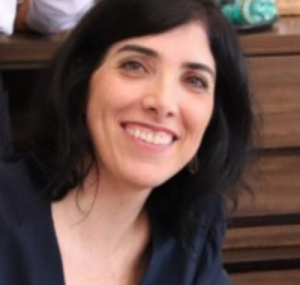 The panelists believed that it is key to have inspirational examples of women leaders in a business who demonstrate authenticity, hard work, confidence, and kindness. They described some female leaders who were inspiring in the way they balanced their work, home life and community work. All of them agreed that these examples encourage women to find and use their voice and help individuals learn who they are, what works for them and how they can bring their own personal characteristics to their work.
3. The Shift is Happening: Broken Barriers
"A lot of start-ups in food and ag technology are female-led. They don't see the same constraints that we saw early in our careers and if they [do] see them, they don't care. They're just displaying confidence and courage… It's inspiring to see. Those are the companies of the future, and we are already seeing a big shift in the agri-food space that is young and female-led." – Sharon Walbert.
The reality of agribusiness has changed a lot in recent times, and it is unstoppable as new generations join the industry. The panelists jokingly agreed that, as recently as five years ago, they would have been happy just to be at the table but highlighted that it is not the case anymore. They now want their voices to be heard; they expect their opinions to count and requested their female peers find their voices and use them to make an impact.
4. Leadership's Commitment is Key
"They enter the company at the same time but the career paths for men and women then can look quite different as women sometimes stop themselves because they think they cannot do the job at the 100%. It's our job as leaders to break that barrier and let them know they can have an open mind and take on new opportunities."
– Katherine Huang.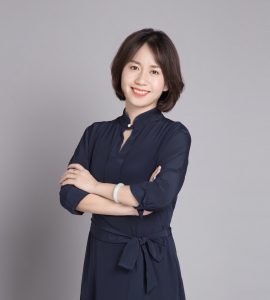 While it is hard to feel 100% ready for a new job, you should never let that be a barrier. The panel felt engagement from top executives boosts the chances of women, particularly those hesitant to take on new roles, by breaking such barriers and helping them find their path and voice to navigate their way together with their stakeholders.